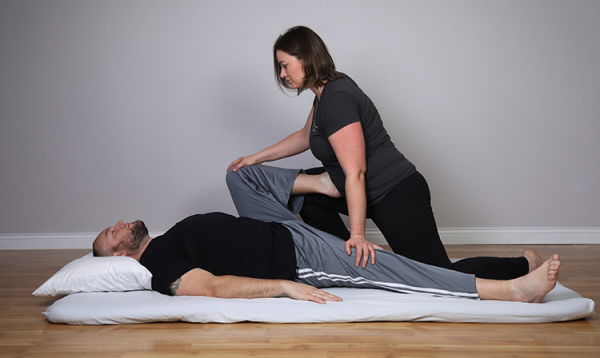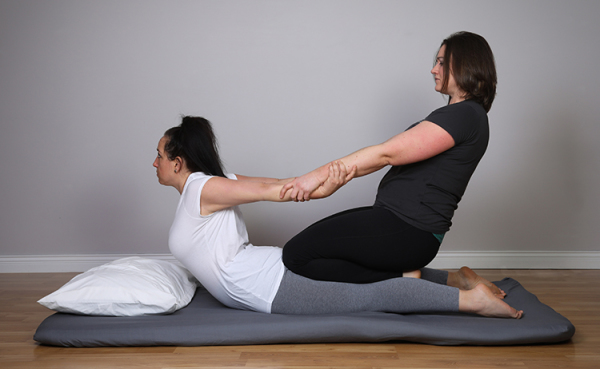 Thai Massage

LaStone
Thai massage (also called Thai yoga massage) is done on a cushioned mat on the floor. The client is dressed in comfortable clothing that will allow for their body to be stretched. Using a combination of yoga postures and direct pressure, the client's body is comfortably stretched and allowed to move into a state of better relaxation and flexibility. This is my favorite form of massage and my specialty.

Thai can be a 60 min, 90 min, 2 hour, 2 1/2 hour, or 3 hour treatment.

Therapeutic deep tissue massage is intense work for relaxing muscles, releasing knots, and breaking up scar tissue. I use a few hot stones during my deep tissue work to create greater relaxation for my clients.

This can be a 30, 60, or 90 minute treatment.

A full body LaStone massage is very warming and calming.
It's great for deep heating your body during the cold months. Also, if you're brave enough, I use cold stones, too. The benefit of the cold stones is to decrease inflammation in small areas and cool the body.

This can be done as a 60 minute or 90 minute treatment.

Aromatouch is an amazingly calming, inflammation killing treatment of essential oils. A combination of calming, immune boosting, anti-inflammatory, and balance inducing oils are applied to the back in a soothing repetition of strokes.
This is a 45 minute treatment.

Cancellation Policy

Prices
If you need to cancel an appointment, please do so as soon as you are aware. Cancellations made less than 24 hours of the appointment will be charged half of the appointment fee. For any no show appointments the full amount of the appointment will be charged and all following appointments will be required to prepay.

60 minute massage     $75

90 minute massage     $100

2 hour (Thai only)        $120

2 1/2 hour (Thai only) $150

3 hour (Thai only)        $180

Aromatouch                 $50

60 min LaStone            $80

90 min LaStone            $105